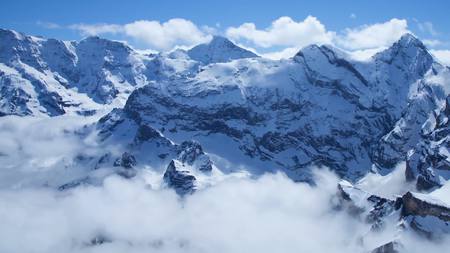 Diplomatic World Special Magazine Edition "Uzbekistan"
Learn more about Uzbekistan
Brussels, September 3th, 2020 - The 29th Independence Day of Republic Uzbekistan! The Embassy of Uzbekistan in Brussels and Diplomatic World co-hosted a networking reception on occasion of the 29th Independence Day of Uzbekistan and the launch of the Special Edition of Diplomatic World Magazine devoted to Uzbekistan together with H.E. Mr. Dilyor KHAKIMOV, Ambassador of the Republic of Uzbekistan to the Kingdom of Belgium, the Kingdom of the Netherlands and Luxemburg, Head of Missions of Uzbekistan to the European Union and NATO.
During the last years Uzbekistan has experienced much change. The President of Uzbekistan, Shavkat Mirziyoyev, has dedicated himself to the reform and modernisation of virtually every sector in Uzbekistan, from the economy, to the judiciary; from foreign policy to youth policy.
Many industrial sectors - such as textiles, automotive, mining - are developing rapidly, in parallel to improved conditions that are creating an enabling environment for local and foreign investors.
President Mirziyoyev has paid special attention to younger generations by creating the right conditions for young entrepreneurs and scholars to succeed in present-day Uzbekistan, whichever path they choose to pursue in life.
This is particularly relevant for a country like Uzbekistan where well over half of its population is under the age of 30.
---
Wholistic World Innovation Trophy
The annual independent, highly exclusive global award on technical, social or in short holistic innovation.

Brussels, August 31, 2020 - In times of recovering from the Corona crisis the Wholistic World Innovation Trophy (WIT) is THE annual independent, highly exclusive global award on technical, social or in short holistic innovation. How can it be utilized to sustainably improve our societies via the tele-communication, internet, media, and entertainment (TIME) industries!
Therefore, we identify one exclusive innovation not only in the TIME sector which an independent board determines to be the most influential one of that year. Diplomatic World Institute is only the facilitator, providing the framework to reach an independent decision, free from any industry or social groups' interest.
More info please Click on download "Concept Letter"
---
Prof. Van der Geld - for Diplomatic World
'Benelux as a motor of imaginative power and renewal' and on the Foundation BeNeLux as defender of the European Project.
Brussels, August 28, 2020 - The Foundation BeNeLux University was founded in 1988. The Foundation intends to help improving the quality of society in the Benelux, in the perspective of the European integration. The Foundation is independent, self-supporting and idealistic of nature and forms with her institutions a context of cooperation in the Benelux, reflected also in its organization.

Founding President is Prof. Dr. Anton van der Geld; Presidents of the Circle are Minister Prof. Mark Eyskens and former Minister Dr. Willem van Eekelen; Vice-President of the Circle is Henk Morsink, Vice-General to the King of the Netherlands.
Special Counsels are Ambassador of Belgium H.E. Chris Hoornaert, Ambassador of Luxembourg H.E. Jean-Marc Hoscheit, Prince Charles-Louis de Merode and Honorary Minister Jaime Saleh. Coordinator of the College of Laureates is former Dutch Prime Minister Jan-Peter Balkenende. Lord Protectors are Count Herman Achille van Rompuy, President Emeritus of the European Council and Prof. Pieter van Vollenhoven, Member of the Dutch Royal family. Lady Protector is H.R.H. Princess Lea of Belgium.
---
Nicole Baroness von Vietinghoff-Scheel

Joins as Curator-Cultural Diplomacy Ambassador
Brussels/Berlin, August 24, 2020 - Diplomatic World announces that Nicole Baroness von Vietinghoff-Scheel has joined as Curator-Cultural Diplomacy Ambassador with the aim of advising and guiding all aspects of art(s) as young and senior artists for Diplomatic World. Since her debut on the German art market in 2011, curator Nicole Baroness von Vietinghoff-Scheel has organized more than 30 art exhibitions. She received her diploma as curator at the renowned Berlin University of the Arts. Nicole Baroness von Vietinghoff-Scheel specializes in the initiation of art projects for federal authorities, foundations and companies. Her extensive network ranges from local partners such as Galeries Lafayette and international companies to the Berlin-based embassies of Japan, South Africa, Spain, Latvia as well as the German embassies in Moscow and Stockholm, the Consulate General of the Federal Republic of Germany in Milan and the Foreign Office in Berlin. Whether it is a charity event for the Charité Berlin or the collaboration on an art project for the 56th Venice Biennale, Nicole Baroness von Vietinghoff-Scheel stands for excellent know-how in the art world with great public impact and unique character. Nicole Baroness von Vietinghoff-Scheel is a supporting member of the "Friends of the Berlin University of the Arts", Karl Hofer Society, and is a member of the International Club of the Foreign Office (ICAA) in Berlin. She lived in Moscow from 2001-2006, in Stockholm from 2017-2019 and since September 2019 she resides between Moscow and Berlin.
---
Gordon Brown, Dalia Grybauskaite, Ivo Josipovic, Jean Claude Juncker and Tabaré Vázquez become Members of Club de Madrid
New Members bring experience in crisis management, public health, and democratic transitions

Madrid - 11th August 2020 - World Leadership Alliance-Club de Madrid (WLA-CdM), the largest forum of former Heads of State and Government, added 5 new Members to an extensive list of leaders working to promote democratic values, good governance and the well being of people. The five new Members are the following:
• Gordon Brown, Prime Minister of the United Kingdom (2007-2010)
• Dalia Grybauskaite, President of Lithuania (2009-2019)
• Ivo Josipovic, President of Croatia (2010-2015)
• Jean Claude Juncker, Prime Minister of Luxembourg (1995-2013) and President of the European Commission (2014-2019)
• Tabaré Vázquez, President of Uruguay (2005-2010; 2015-2020)
---
Statement by South African President H.E. Cyril Ramaphosa on Progress in the National Effort to Contain the COVID-19 Pandemic
Pretoria - 23th July 2020 - South African President H. E. Cyril Ramaphosa calls on all South Africans to remain strong, to remain disciplined and, above all, to stay safe. South Africa will overcome this pandemic. We will protect lives and livelihoods. And we will restore our people and our country to health.

---
The History of Diplomacy and the Ancient Greek, Italian, Roman and French Diplomatic Traditions


It is crucial to study the evolution of diplomacy because its history provides a fundamental understanding of the nature of diplomacy. The genesis of diplomacy goes back to God and his emissaries, the angels (angeloi) or messengers.
This 'mytho-diplomacy' contends that the first diplomats were angels of God sent from Heaven to Earth. The argument depicts God as the Chief of State and angels as diplomats or envoys. This 'cosmological argument' implies that man is a diplomat by nature (Der Derian 2001, p. 222).

---
Finnova Foundation & Diplomatic World Institute join efforts on the Creation of an Awareness Platform for the Next EU Economic Diplomacy Generation
(Brussels, 10th July 2020) - Both parties decided to join their efforts by signing a Partnership agreement with the aim to create a better awareness of all Finnova's Foundation initiatives within the Worldwide Diplomatic Community and beyond.

FINNOVA FOUNDATION Its name is intended to evoke the drive of innovative initiatives (Innova) for start-up companies through the appropriate European financial instruments.
---
Marat Kabayev
President of International Association of Islamic Business
Marat Kabayev, President of International Association of Islamic Business on countermeasures against the spreading out of coronavirus infection COVID-19.

As a result of the strained situation all over the world, connected with the spreading out of the pandemic, it is very important now to demonstrate the responsibility for yourself and for your loved ones.

---
Krinomai By Artist Koen Vanmechelen


The word crisis derives from krinomai, an ancient Greek word with meanings such as separating and sorting, but also distinguishing and deciding. A crisis creates a moment of truth and a possible wormhole to the future, to another future. Today, however, we are only acquainted with the negative connotation of this word. And that is unfortunate since a crisis can be so much more than a disaster.

---
Diplomatic World Institute sign Partnership Agreement with the Diplomatic Society in Pretoria (South Africa)
(Brussels/Pretoria, July 1st, 2020) - Diplomatic World Institute in Brussels has signed a Partnership with Pretoria (South-Africa) based The Diplomatic Society. In a next step specific projects of cooperation will be identified and the Partnership covers but is not limited to the webinar/ workshop project on "Human (Humanitarian?) Diplomacy".
---
Diplomatic World Institute signed a Partnership Agreement with FEMOZA
The World Free and Special Economic Zones Federation
Brussels/Geneva, 24th June 2020 - FEMOZA, the World Free and Special Economic Zones Federation, Created in 1999 and headquartered in Geneva, Switzerland, enjoys the official observer status of the United Nations (UN), Organizations UNIDO and UNCTACD.

---
Diplomatic World Institute in Partnership with Moscow Institute of Psychoanalysis
"Human and Neuro Diplomacy"
Brussels/Moscow, 24th June 2020, Diplomatic World Institute has entered a partnership with Moscow Institute of Psychoanalysis, a renown private university, and its international department to develop a post-graduate course on the topic of "Human and Neuro Diplomacy". This course for the time being will be fully online with the option to add live elements to it at a later stage. Already in May both partners had joint forces for a first webinar on that subject which was well perceived.

---
Vandana Hart
Global Ambassador to the UN, EU and Diplomatic World Cultural Diplomacy Ambassador
"Dance is the Ideal Ambassador for Global Understanding"


Brussels, June 2020 - Vandana Hart is a Global Ambassador to the UN, EU, star of a Netflix top 10 series and now is on a mission to use dance to unite and inspire the world. She has traveled and lived in each region and worked for women's and girl's rights at the UN designing and implementing impact evaluated programs in over 30 countries.
She is building a movement from the Netflix series and a mobile app to learn every dance move from each culture and country. Vandana Hart has been appointed Diplomatic World, Cultural Diplomacy Ambassador.

---
New Statement on the Covid-19
Video - Mr. Herman Van Rompuy President Emeritus European Council

Brussels, 18th June 2020 - Strategic Roundtable about the Future of Europe in a (post-) Covid-19 Era. Full speech by Mr. Herman Van Rompuy. President Emeritus European Council and President of the Advisory Board of TomorrowLab

Madrid, 18th March 2020 - King Felipe VI message to the nation on the great pandemic of covid-19. The monarch addresses the citizens after meeting with the President of the Government, Pedro Sánchez, and the Technical Management Committee of the Covid-19.

Video - The Royal Highnesses the Princess of Asturias and Infanta

Madrid, March 2020 - "You are all important", the message of solidarity from the daughters of the King of Spain by COVID-19. Princess Leonor and Princess Sofia of Spain, fulfilling the confinement from the Zarzuela Palace, Leonor and Sofia also sent a message of thanks and solidarity to the health workers in their struggle against Covid-19, which they read in unison. "Hello. We have been at home for more than a month, like millions of children, without being able to go to school because of this pandemic. We're trying to get on with life as best we can. You don't have to be older to realize the enormous difficulty we are experiencing in Spain, in other countries. Many children have lost their grandparents, elderly people, relatives and are having a very hard time. And, for that reason, we also want to thank all the people who are helping and caring for others, in so many ways. You are all important. Thank you. I hope all this happens soon."

Madrid, March 2020 - Global leadership for the COVID-19 pandemic is the only way to leave no one behind By Members Jan Peter Balkenende, Ban Ki-moon, Kjell Magne Bondevik, Helen Clark, Benjamin Mkapa, Ricardo Lagos, Kevin Rudd, Aminata Touré, and Danilo Türk

Rabat, March 2020 - Message of King of Morocco. Morocco and Covid-19 crises managment lessons for a new development model.